I have seen a very small uptake recently, cards mostly and today two christmas cards. I did post about christmas cards recently but they were referred by a third party.
Does it frustrate you that as a designer, you only earn a small fraction of that earned by someone who refers the buyer to the site? I find it very unfair. But here are the ttwo cards which sold:-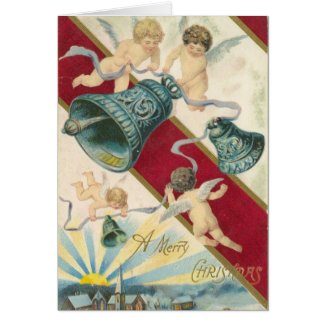 cherubs and bells christmas card
by
ArtyfaxCards
Find more
note cards online
at zazzle.com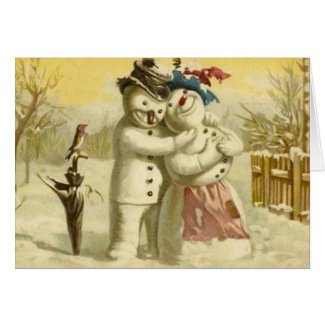 Snowman and snowwoman christmas card
by
ArtyfaxCards
Check out other Snowman Cards at
zazzle.com
These sales have made me look to my laurels and do two things:- 1) Create more designs 2) Get promoting to take advantage of the holiday season I have a question for anyone ... do cards with or without messages sell best? I have now sold a few so I will be going back over my account to check this out for myself but if anyone does have a feeling on this please leave a comment and share your thoughts. Let you know the results of my search next time.