I have just posted a story about how
I have found a second wind as a musician
, because I was bought a ukulele as a Christmas present. Read it under the tab, "Musical Me", which will take you to my blog, "Guitar Bashin".
This is just a quick post about a mug I have just posted onto Zazzle.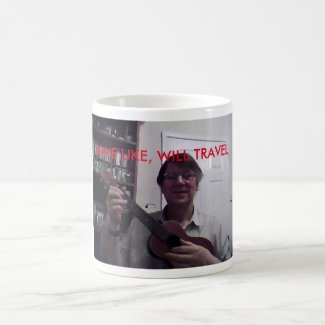 Have UKE will travel mug
by
ArtyfaxProducts
Browse more
Ukulele Mugs
You can buy one if you want and even change the image to one of your own, showing the recipient of the mug if it is a gift. Or even go the whole hog and replace the text to reflect another instrument. Have fun ...