Just posted my first of a new line of products from Zazzle.
Tea Towels are us
.
Just to keep up with the new products being offered by Zazzle here is my first take on an old joke:-
If you are of an age to remember these jokes, then you can search my Zazzle store to find more of these under humour.
My wife thinks that:-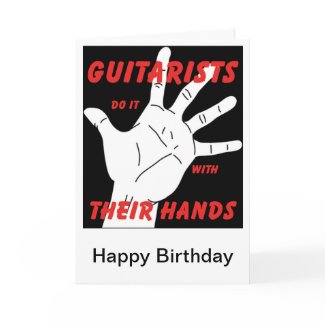 Guitarists do it with their hands greeting cards
by
artyfax
Browse
Guitarists Cards
this one has a double meaning. I thought that that was the joke in all of them.