A news flash!
Just as I was giving up and starting to consider opening more POD stores on the internet (see the previous post) I have today learnt that I have made a sale on my Zazzle store: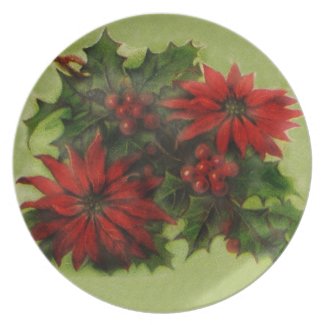 red poinsettia plate
by
artyfax
Look at more Red Plates at
zazzle
It does not mean that my financial future is secure but it it a really great feeling. Is it the start of something big?
Oh well back to the task of enlarging my product portfolio on Zazzle and on the other planned sites. I know that having too many and spreading myself too thinly may be counter productive but I think Three may do for a start. These will be:-
Deviant Art (to be set up as of today)
I will be posting of any more successes, at this rate I could post each sale here without losing any sleep.