OK I have posted lots of humerous cards for sale on my ZAzzle store but not everybody likes these sort of things. So of course I have posted one or two for the more serious buyers. THis one is a photograph of a bunch of purple and white flowers. Simple text and a simple message, of course all text can be personalised very easily even for those who may feel a little uneasy with computers. If you can use a keyboard - well, there's no problem. Even adding your own picture is a doddle but then you might as well design your own card so why am I saying this?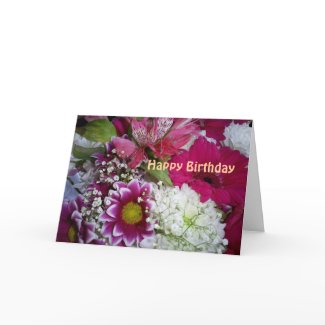 purple and white flowers
by
ArtyfaxCards
View other
Flowers Cards
More cards to come in the days ( and weeks to come) why not browse over and see what I and other Zazzlers have to offer.